What to look for when buying a tablet?
If you don't know what features to look for in the best cheap android tablet, you have come to the right place. Following, we will give you a quick guide that will show how to buy the best tablet for your money.  
Your Budget
The first thing you need to do before searching for the best cheap android tablet is to set a budget. In fact, you should do it before you head out in the market to buy anything. It's important you have in your mind how much are you willing to spend. This narrows down your options and gives you a straight direction. 
Form and Function
What you want, features, or a specific OS. There is a lot to choose from and we are going to help you out!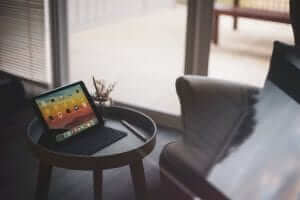 Apps: Apple has the best apps, but Android gives it a run for its money. Apple has better control of what's being uploaded to its app store than Google. The company charges a premium for it. If you want free apps, you might as well try the Google Play Store. If you are a professional and you need a full desktop version of apps, then you should go with Windows OS.
Media: If you need something for entertainment, then the best cheap android tablet will be enough for you. Most tablets excel at content consumption. However, it boils down to your preferences. If you like iTunes, then you are better off with an iPad. The diverse media range makes it hard to choose from. Android can play MKV files and has free apps. Windows can play anything. 
Business: If you need something for work only, try a Windows tablet. These tablets have the best productive features as compared to everyone else. These tablets do make a great replacement for laptops and desktops if you pair them with a keyboard as they run Windows 10. Android and iOS do offer business apps, but they are not as good as Windows 10. If you are a creative artist, then you can buy any OS as long as it comes with a stylus.
Portability
When it comes to the best cheap android tablet, portability is an important factor. The size of the device plays an important role. Smaller tablets with the 7-inch screen are easy to move as compared to larger tablets with a 13-inch screen. Anything around 7" is easy to carry. 
However, they do limit your reading space. If you want to read something or are surfing the internet, you won't have as much screen space to do that.  7-inch tablets can be used with one hand. These offer a good ratio between the best view and portability. 
Another factor that affects portability is battery life. If your device can't work without an AC plug for long, you can't move it around too much. For that reason look for a larger battery life. Ideally, your tablet should about 6-8 hours of battery life. Some higher-end models promise 17 hours or more battery life.