We are going to talk about the best method to wake your computer from sleep and what alternatives we have if the computer does not wake up by the conventional methods!
Use the keyboard and the mouse!
The first and the most common method to wake your pc from sleep is to do it with the help of the keyboard and mouse. If your pc has gone to sleep after a certain time of inactivity then it is time that you move your mouse or press a few clicks to wake it up, the other thing that you can use is the keyboard. Using the keyboard keys can wake up the computer very easily. Just a few random clicks and the system would know that there is someone here to wake it up. Now if the system does not wake up because of this method then you must not get worried and use the other methods to wake it up, you must take some steps to solve this problem tool because if the pc is not getting up with this method, then it means something is wrong with it!
Update your drivers!
If the pc did not wake up by the conventional method, then you must upgrade your drivers because the biggest reason that a pc does not wake up is that you are using expired and outdated drivers. You must make sure you get rid of old drivers and download and use the new ones! This will surely help you get rid of the problem and wake up your computer!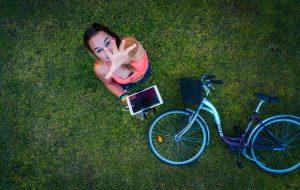 Turn off fast startup!
Buy turning off the fast startup from the settings of your computer system, and you can easily solve the problem of lag in waking up of your computer system. A fast startup can have a lot of load on the system, and we would like you to disable it and not run it every time. you must know that this tool is actually used for the fast startup of a computer system but it can ruin the booting of the computer and can also delay the waking up of the system!
Re-enabling the hibernation mode!
You must enable this feature, especially on your Windows 10 operating systems. Now if you enable this mode, the computer will simply not delay the waking of your system and will add timers too.
So these were the top ways of fixing the issues!