Well, we have already discussed it a few times with our readers who are new to the concept of the trend change from desktop systems to laptop systems and then to tablets. For those of you who have decided that they will get a tablet no matter what and are still thinking that where I can get the cheap tablets, then you can visit online stores to get good deals on the new year. Now today we are going to talk about an important issue that made people shift to tablets and is still playing some part in this matter.
The moving and transferring of files and applications have always been a problem for people using these apps and systems. This is because of the reason that computer systems have limited storage and you cannot have everything and anything on a single drive. So here we have gathered some of the best and the top ways that will help you out in moving your applications to another drive or location on your computer!
Using the steam mover tool!
The steam mover is a program that is available on the computer system, or you can simply download it if you don't have it on your computer. The steam mover can easily help you in moving your games, your folders and your files of every sort to another location that you desire. In this way, you can easily clear up a lot of space on the disk that has all the Burdon. You must know that if you are putting all the Burden on a single disk, then you can't simply just use your system properly as it will make it slow and weak.
This tool works in a very simple method when you download the tool it appears as a zip folder, and you can easily click on the file and shift your files from one place to the other!
Using the application mover tool!
Using the application mover tools is also one of the most important tools that you can install and use to make your computer fast and clear up some save on one drive. This tool works in a very precise way, and there are no complexities in its working. You can simply move the apps or folders by using the migration button.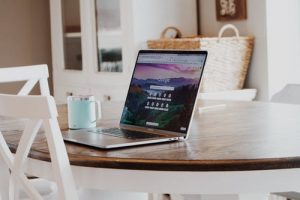 The migration tab will ask you for a new path selecting which you can send files from one place to the other.
Move application using your default settings!
This is the easiest way yet not so common way of shifting the location of your files. You can open your default system settings and can easily move the files from the default apps and features setting tab. From this tab, you can change the location of the files that are available on one drive.