If you are looking for a cheap windows 10 tablet, then you  should consider the tablets on our list. We are compiling some of the best window tablets that won't break into your bank. You can buy these for a fair price and get excellent value for your money.
Windows 10 Fusion5
Speaking of cheap windows 10 tablet,  We start off our list with the Fusion5. Windows 10 Fusion5 is a slim and affordable tablet. It is powered by a quad-core Intel Atom. This is paired with 2 GB with 32GB storage and a lot of ports for easy connectivity. It improves your user experience thanks to its cutting edge features.
The storage can be expanded with Micro SD card. It's a great entertainment device. That is ideal for content consumption. If you are looking for a slim tab that can run windows and its apps, but money is an issue, then Fusion5 can work for you. It's an excellent option at $150.
Asus Transformer Book 10.1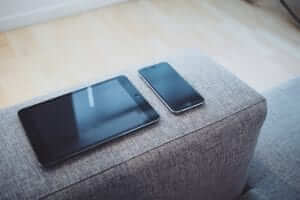 Talk about cheap windows 10 tablet with style! The Transformer Book is an affordable alternative if you want to use windows tablet. It has 4GB Ram with 128GB storage. All of these specs are encased in a metal body.  This tablet is running an Intel Atop X5 CPU. The battery is massive; it can last for more than 11 hours. The connectivity options are impressive, both wired and wireless.
This tablet offers 2 in 1 functionality so you can use this device as both a tablet and a laptop. Honestly, it is a stylish device with the latest and greatest specs. So if you want something portable, this should cater to your needs.
Linx Linx 12×64
The Linx vision is a well-designed cheap windows 10 tablet. Its stand out feature is its impeccable design, especially considering the price you are paying. The hardware used here is incredible; the processor is an Intel X5. It comes with 2GB Ram and 32GB storage. If the storage is not enough, you can always extend it with MicroSD card.
To be honest, you are getting excellent value for your money. It offers you great specs for your money
NextBook Flexx 9
This is perhaps the cheapest option on our list. If you need a cheap windows 10 tablet that won't break your budget. It's more of a convertible since you can use it both as a laptop and as a tablet. The features are impressive, especially if you consider the price.
It is powered by an Intel Atom Quad Core Processor that is paired with 4 GB ram and 32GB storage. If the storage is not enough for you, you can expand it with a micro SD card. The touch screen is bright and crisp, so it's excellent for video streaming and social media. You won't have any issue when you use this tablet.  The battery can last an entire day of use, and it needs only 2 hours to recharge completely.