Are you looking for a remarkable tablet review?
If you are a Windows 10 Tablet user, you will find more than one review in the following. We are going to review tablets running Windows 10 with exceptional battery life. These are some excellent devices. 
Microsoft Surface Pro 6
The best from Microsoft at this moment. It comes with 8th gen Intel Core i5 or i7 processor. The graphics are Intel UHD 620. RAM is 8GB and 16GB. The screen is 12.3 inch with 2736 x 1824 PixelSense Display. Storage is 128Gb and 1TB SSD. The rear camera is 8MP, and the front camera is 5MP.  This device has new color options with introduction to black and offers improved performance. 
Microsoft Surface Go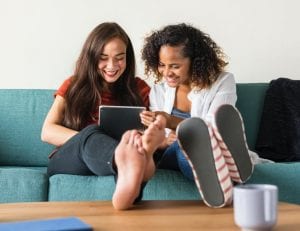 This is an affordable version for the Microsoft Surface. This version was in demand for quite some time, and it's about time Microsoft delivered on it. You will find it in several remarkable tablet reviews.  You are getting a compact size and some sacrifice on power to cut price. 
Still it packs considerable power that will help you get your work done without a hitch. It's packing a powerful battery that will see you through more than 10 hours. It's impressive for a midrange device. 
Acer Switch 5
This is an excellent alternative for Microsoft Pro; it packs the 7th Generation Intel Core i3 and Core i5 processor. The processor unit is Intel HD graphics 620. The RAM is 4GB and 8GB. The rear camera is 3MP, and the front camera is 1Mp. It comes at a great price and offers solid performance. The display is a bit dim.
It's an affordable alternative to Surface Pro, but if you want a premium option for Windows Tablet, this device will not disappoint you. This is one of the best Windows tablets you can find in the mid-range price. 
Samsung Galaxy TabPro S
If you read a remarkable tablet review, you will realize this is one of the best Windows tablets available in the market. It comes equipped with Intel Core M and Intel graphics 515. The RAM is 4 GB, and the screen is 12 inches. The screen resolution is 2160 x 1440 the storage is 128GB and 256GB SSD. The rear camera is 5MP, and the front camera is 5MP. This is an impeccable device that features great performance and slim design.
Lenovo ThinkPad X1 Tablet
This is a versatile tablet that can give some premium laptops a run for their money. It comes equipped with the 8th gen Intel i7 and Intel UHD graphics. The screen is 13 inches and features QHD 3000 x 2000 resolution. It is an IPS panel with multi-touch. The rear camera is 8MP, and the front camera is 2MP.  
In the end, we want to say you need to look at the battery capacity when buying a Windows 10 tablet. These tablets demand raw power and a tablet that will only last less than 6 hours will do you no good.